Calendar
Sep
25
Mon
Baby Boot Camp

@ MCAS Miramar
Sep 25 @ 8:45 am – 4:00 pm
Financial Aid Workshop

@ MCAS Miramar, The Hub, Bldg. 5305 Education Center
Sep 25 @ 11:30 am – 1:00 pm
DO YOU NEED MONEY FOR COLLEGE? If so, find out how to apply for Federal Student Aid "FAFSA" For more information please contact 858 577-1801.
Fitness Classes for Filipinas – Kickboxing
Sep 25 @ 3:00 pm – 4:00 pm
Weekly fitness classes for Filipinas of all ages and fitness levels: Filipino instructor, a retired Navy veteran, trained in Kenpo Karate and Arnis, tailors workout to meet your needs and individual goals.
When: Mondays 3-4 PM: Kickboxing OR Tuesdays 3-4 PM: Martial Arts/Arnis
For more information click here
Military Mondays Radio Show

@ Radio station 1170AM KCBQ
Sep 25 @ 6:00 pm – 7:00 pm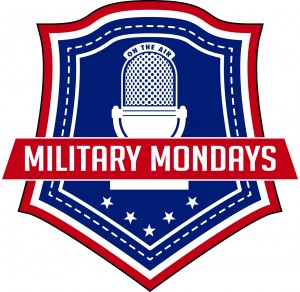 Military Mondays Radio Show is hosted by Marine veterans John Reeves, CEO/Broker of Reef Point Real Estate, and Daniel Lehman, Vice President of Mortgage Lending with Synergy One Lending.  The show's mission is to Educate, Empower and Engage by providing consistent and credible value to the veteran and military listener by communicating information about financial topics, veteran organizations, events and leveraging inspiring celebrity guests in order to build relationships in the military and veteran communities which benefit listeners, clients, vendors and organizations.
Tune-in every Monday evening at 6pm
Radio station 1170AM KCBQ
Sep
27
Wed
Yoga Wellness Program

@ Malcolm X Library
Sep 27 @ 10:00 am – 11:00 am
FREE yoga classes at Malcolm X Library

Wednesdays from 3:00 – 4:00 PM
Thursdays from 10:00 – 11:00 AM
Malcolm X Library 
5148 Market St., San Diego, CA 92114

Yoga supplies are provided. Comfortable clothes are recommended.

For information call 619-662-4100 ext. 3256

Click here for flyer.