VetCTAP of JBS Transition Experts
Services Provided: Education, Employment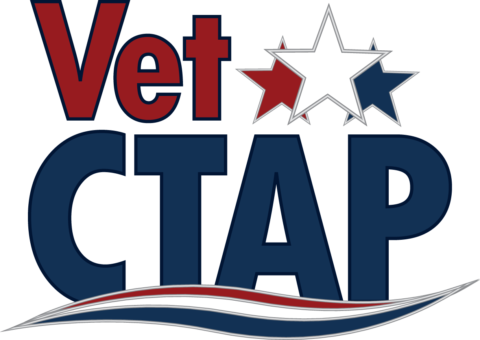 Mission: VetCTAP's mission is to increase the veteran employment rate by helping transitioning veterans, and military spouses build personal confidence and enhance their individual economic stability through job search skills training, practical tools, and one-on-one coaching.
Vision: Veterans employed in the career of their choice, where they can comfortably provide for themselves and their family, and be contributing members of their community.
What VetCTAP Does:
VetCTAP provides FREE ongoing job search workshops and coaching for transitioning military, veterans and spouses. We specialize in working with those who have served 10+ years in the military and spouses who are looking for a professional career.
Who Does VetCTAP Serve:
Any transitioning military, veteran or current spouse. Focus on those with 10+ years military service or pursuing a professional career
How VetCTAP serves the military-connected community:
Offer job search skills workshops
VetCTAP Partners:
Blue Star Families, O2O, HOH, VTS, "Easter Seals", MCCS, Proficio, Vet Center, and more
Address: PO Box 123,
San Luis Rey, CA 92068
Hours: Select Monday and Wednesday evenings, 6:00pm to 9:00pm
Contact Name:

Janis Whitaker