SDMFC's 11th Annual Summit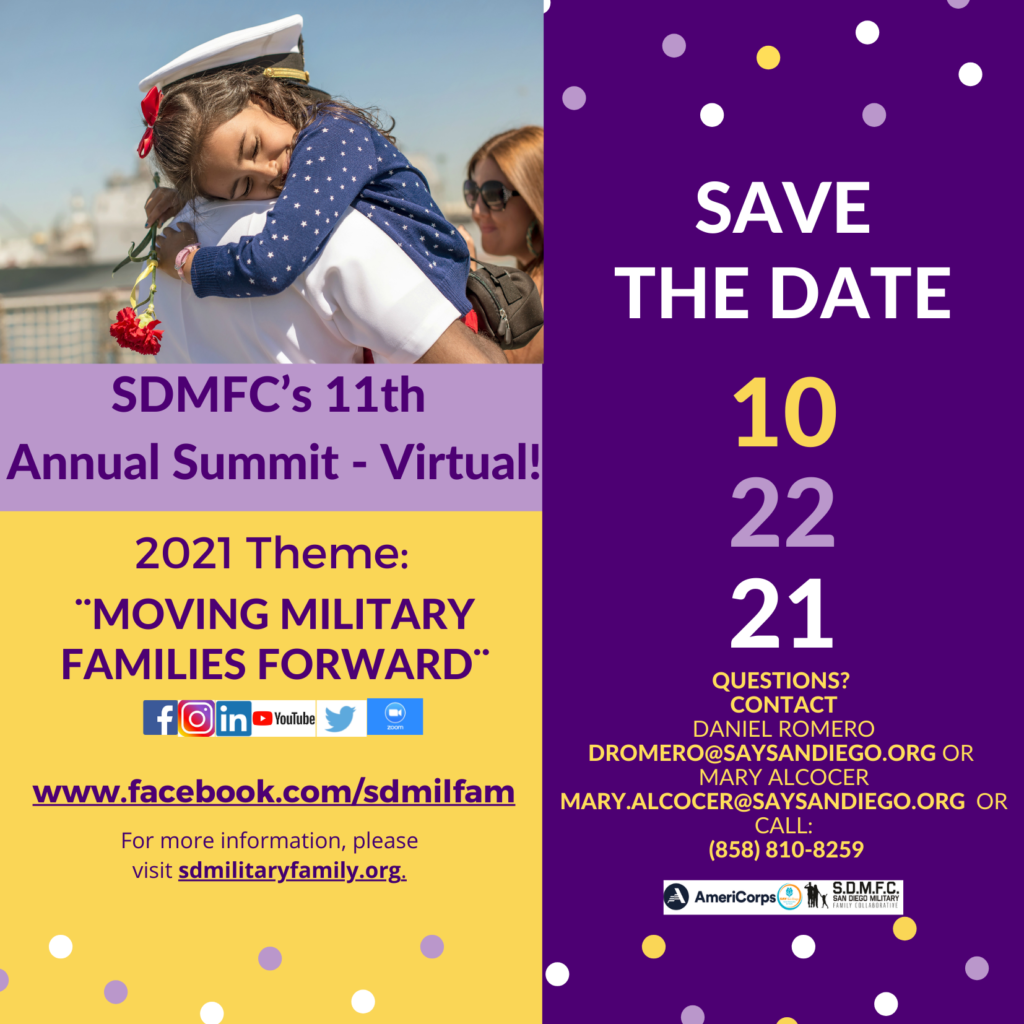 The San Diego Military Family Collaborative (SDMFC) is hosting our 11th Annual Summit on Friday, October 22nd, 2021, from 10:00am to 12:00pm. This virtual event will feature our annual theme of, "Moving Military Families Forward" as we highlight:
Crucial resources for military families
Panel discussion illuminating, "San Diego's childcare landscape for the military-connected community"
Share ways SDMFC is making waves in the community
Identifying the Jimmy Valentine Service Award Winner
And More
This event will encourage networking and learning of other resources, dialogue on real-time issues impacting the military-connected community, and as always FUN activities for attendees to engage and connect with others.
For this virtual event, we ask you to support SDMFC by purchasing a $10 ticket as a contribution to support the continuation of our programs and services. SDMFC Member Organizations are requested to purchase $5 tickets and for a listing of partners, please see HERE. Additionally, SDMFC will be making free tickets available to any immediate military family member (Service Member, Military Spouse, and Military Dependents).
To secure your tickets, please visit: https://saysandiego.networkforgood.com/events/34687-san-diego-military-family-collaborative-s-11th-annual-summit.
For information on sponsorships, please download the sponsorship package here: 2021 Annual Summit Sponsor Package.
Still have questions, please contact Danny (dromero@saysandiego.org) or call 858-810-8259.
Thank you for your support!