Easterseals Southern California Bob Hope Veterans Support Program
Services Provided: Education, Employment, SDMFC Member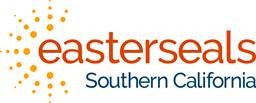 Mission: At Easterseals, we believe that our community is stronger when we build on the abilities of all of our neighbors. That's why we work in local communities as champions for ability. We pave the way with programs and services that unlock the potential of each person we serve, regardless of the challenge they may face. Working in partnership, we offer guidance, provide support and inspire action so that everyone can reach for and realize their potential.
Vision: Easterseals serves transitioning military, veterans and their families and caregivers since WWII and continue to be the "go to" resource for them to help ensure their successful transition to civilian life. ESSC is proud to provide veteran employment support locally via our Bob Hope Veterans Support Program.
What Easterseals Southern California Bob Hope Veterans Support Program Does:
Building off of the success of the WorkFirst model, our Bob Hope Veterans Support Program provides one-on-one employment services, as well as referrals to other resources, to meet the unique needs of military personnel and veterans transitioning out of the military into a civilian job or starting their own small business.
The objective is to help veterans and their family members successfully return back into communities and pursue healthy, productive lives. We also provide this service to spouses/registered domestic partners of veterans.*
Who Does Easterseals Southern California Bob Hope Veterans Support Program Serve:
Service members separating from military service & Post 911 Veterans & spouses/registered domestic partners of a veteran unable to work due to a medical condition or disability
How Easterseals Southern California Bob Hope Veterans Support Program Serves the Military-Connected Community:
Customized, one-on-one employment services & connections to other transition resources to support employment and family success
Easterseals Southern California Bob Hope Veterans Support Program Partners:
All members of the San Diego Military Family Collaborative and San Diego Veterans Coalition
Address: 401 South Ive Street,
Escondido, CA 92025
Hours: Monday – Friday, 8:00am to 5:00pm
Contact Name:

Cynthia Marinaccio