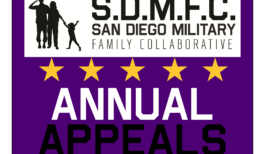 End of Year Appeals
SDMFC works year-round to meet your needs as a collaborative through our bi-monthly newsletters, Action Teams, Membership Opportunities, and Monthly Convenings. Consider supporting our efforts by
Thanks for helping us make a difference in the military and veteran-connected community AND HAPPY HOLIDAYS from all of us at SDMFC!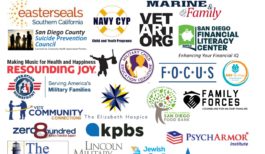 SDMFC 2021 Membership
Looking to become a SDMFC Member or to renew your membership in 2021? You came to the right place! Are you a current member, would like to become a member, or want to know what it means to be a SDMFC member?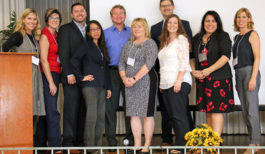 Join SDMFC's Coordinating Council
The San Diego Military Family Collaborative (SDMFC) is currently accepting applications for 5 Coordinating Council positions beginning in 2022.
In order to be considered, please email Danny Romero dromero@saysandiego.org by November 30th sharing how you feel you can contribute to SDMFC's overall success.
Questions? Contact Danny.