KPBS
Services Provided: Education, Individual and Family Life, SDMFC Member

Mission:
KPBS provides stories that make us think, help us dream, and keep us connected.
Vision:
KPBS connects, reflects and serves all of our communities with trusted programming and dialogue.
What KPBS Does:
KPBS news serves the people of the San Diego region with trustworthy, in-depth information that allows the community to hold its leaders accountable. We show how global and local current affairs change our lives, and how San Diego changes the world. We tell you more than just what is happening—we tell you why. KPBS follows the Public Media Code of Integrity and the NPR Ethics Guidelines.
How KPBS serves the military-connected community:
KPBS provides service for the military-connected community through educational programming on over-the-air and streaming platforms. A dedicated military and veteran affairs reporter covers the important stories facing our military and veteran connected community with integrity and independence. KPBS also produces the annual GI Film Festival San Diego, a multi-day event featuring film screenings, discussions, workshops and celebrations for, by, and about military, veterans and their families.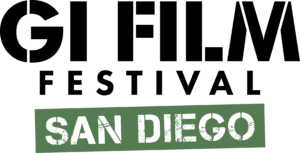 KPBS Partners:
KPBS news partners include iNewsource, 10 News San Diego, and Voice of San Diego. We are also a part of reporting collaborations, including The American Homefront Project which focuses on veteran and military issues. GI Film Festival San Diego partners include Film Consortium San Diego and a volunteer advisory committee that includes Armed Services YMCA, Blue Star Families, SDSU Veterans Center, Challenged Athletes Foundation, Foundation for Women Warriors, and others.
Address: 5200 Campanile Drive, San Diego, CA 92115
Hours: Monday – Friday, 8:30am to 5:00pm
Contact Name:

Claudine Casillas