KPBS
Services Provided: Education, Individual and Family Life, SDMFC Member

Mission: KPBS provides stories that make us think, help us dream, and keep us connected.
Vision: KPBS will tell the stories of our time.
What KPBS Does:
KPBS news serves the people of the San Diego region with trustworthy, in-depth information that allows the community to hold its leaders accountable. We show how global and local current affairs change our lives, and how San Diego changes the world. We tell you more than just what is happening—we tell you why. KPBS follows the Public Media Code of Integrity and the NPR Ethics Guidelines.
How KPBS serves the military-connected community:
KPBS provides service for the military-connected community through free news, tv, radio, and digital content in all of San Diego County. Admission to screenings and events as part of the GI Film Festival San Diego range from free to $15.00 with discounts available to military-connected members.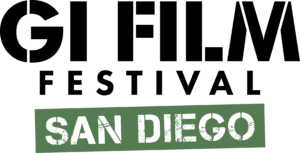 KPBS Partners:
Multiple news partners including Voice of San Diego, iNewsource, and Channel 10. We are also a part of several reporting collaborations including Operation Homefront and Fronteras. GI Film Festival San Diego partners include Film Consortium San Diego and volunteer advisory committee that includes Armed Services YMCA, Blue Star Families, SDSU Veterans Center, Challenged Athletes Foundation, Veterans Museum, and others.
Address: 5200 Campanile Drive,
San Diego, CA 92115
Hours: Monday – Friday, 8:30am to 5:00pm
Contact Name:

Claudine Casillas