Outside the Lens
Services Provided: Education, Individual and Family Life, Mental Health and Substance Use Disorder Services, SDMFC Member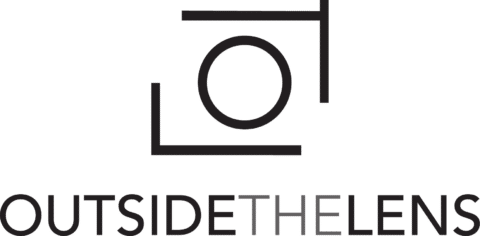 Mission:
The mission of Outside the Lens is to amplify youth voices through photography, filmmaking, and digital media art, catalyzing change within themselves, their community, and the world.
Our innovative program engages youth, encourages them to tell their stories and teaches them that participation in their community's future makes a difference. We use cameras and digital media along with a proven educational strategy that allows youth to think creatively, engage in issues that are important to them and advocate for social change.
What Outside the Lens (OTL) Does:
OTL works throughout San Diego County to bring an adaptable media arts curriculum for both youth and adults supported by social-emotional supports that build both storytelling skills and personal resilience. A majority of students represent socio- economically and culturally diverse neighborhoods from across San Diego County. Some are individuals with intellectual and developmental disabilities, refugees and recent immigrants, children of military families, engaged in the justice system, or foster and transition-age youth. They are in grades, K-12, as well as transition-aged youth, between 16 and 24. We also support military-connected adults and their families with adaptive programming, customized to support their needs and celebrate their strengths.
We are bringing our "Our Family, our Story" program to approximately 200 military-connected participants over two years, through three 8-week family sessions per year and one 6-week teen workshop per year. Outreach efforts will include working in collaboration with several of our military-connected partners to ensure plentiful and diverse workshop participation, including: SAY San Diego Military Family Collaborative (since 2023) Naval Training Center (NTC) Foundation (since 2003) Liberty School (since 2009) Veterans Affairs (since 2019) The Naval Base San Diego FOCUS Site (since 2019) Dewey Elementary (since 2009) The "Our Family, our Story" program was designed and created in 2019 by Chelsea Meiller, a former Naval Mass Communication Specialist, Photographer, and Lead Teaching Artist on this project, and Abe McNatt, Naval Mass Communication Specialist 1st Class. Abe is an experienced documentary photographer for the Navy and has collaborated with OTL in the past on our military initiative and other youth mentoring projects.
Who Does Outside the Lens Serve:
Any person active in the military, veteran, their families, or families who lost a family member while deployed, qualifies for this programming and other free workshops. We also provide a discount for fee for service programs like summer camps. Military teens who participate in "Our Family, Our Story" will have ongoing opportunities to further develop their voice and vision in additional OTL teen programming like Youth Council, Leadership Through the Lens, and/or our Flash Forward internship program, all of which connect teens with creative media arts programming as well as pathways to college and/or career.
How Outside the Lens Serves the Military-Connected Community:
OTL offers military connected citizens and their families free programming through partnerships with funders and foundations who are committed to positive impact within the military community. We ensure our programs are financially sustainable with a lean financial system and strict fiscal management. We currently have 28 operating grants and an operating budget of over $2 Million. Program sustainability is further ensured through community building, outreach and partnership development as well as clearly defined strategies that enable programming to be replicable and scalable.
OTL has been hosting "Cameras in Communities: Our Family, Our Story," a free, intergenerational, photography program tailored to the military-connected community in San Diego, since 2019. Workshop participants learn fundamental photographic techniques and different ways to share their stories. Through storytelling, communication-building exercises, and poetry writing, families not only celebrate their foundational family values and stories, they open channels of communication and share their aspirations for the future. A culminating public showcase of their artwork, all of which feature the voices and stories of participant families, engage the broader San Diego community in a dialogue between civilians and those who are military-connected. By utilizing photography, collaboration, and reflective writing as a means to self-reflect and heal, participants experience art-making as a restorative process that promotes open family communication and community connectedness for those who have experienced trauma. To support our participants, all Outside the Lens media specialists are required to be trained in Introduction to Restorative Justice Training, Trauma-Informed Care, and Mental Health First Aid.
Outside the Lens Program Partners:
USO San Diego, Naval Training Center (NTC) Foundation, ARTS DISTRICT Liberty Station Liberty School, Veterans Affairs, The Naval Base San Diego FOCUS Site, and Dewey Elementary
Contact Name:

Brooke Newman