November 2020 – What I Wish My Parents Knew Forum
Posted on: November 17, 2020 | Posted in: Community Blog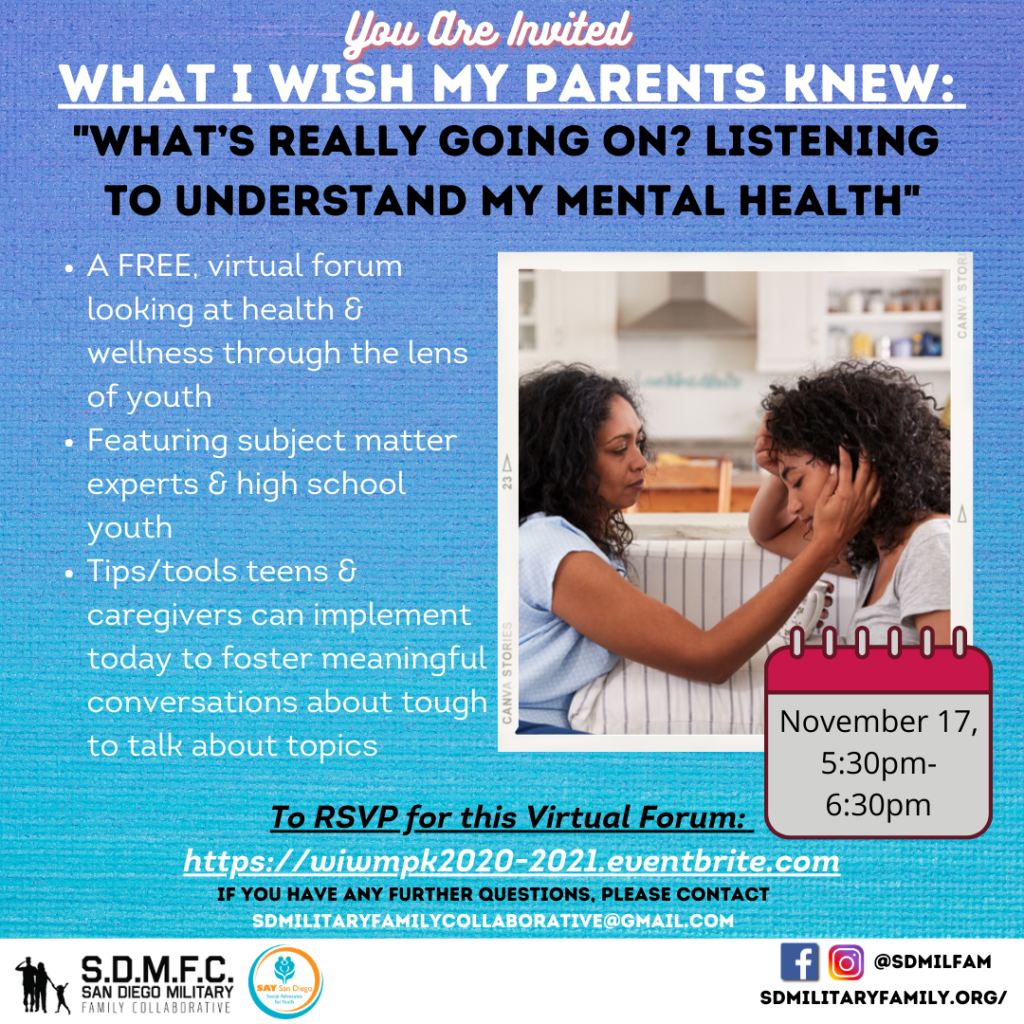 Welcome to the What I Wish My Parent's Knew landing page for the November 2020 Forum, "What's Really Going On? Listening To Understand My Mental Health." Below you will find relevant information and resources presented!
Community Resources
Sarah Archer, Adolescent Program Manager
UCSD Eating Disorders Treatment and Research- slarcher@health.ucsd.edu
Veronica Mikho, Director of Community Mediation, National Conflict Resolution Center –

vmikho@ncrconline.com

3 Tips for Listening for Understanding
Do what you can to really listen to the other person: respond respectfully, 1- demonstrate understanding 2- acknowledge feelings 3. talking about underlying needs
How can I say what I want to tell them in a way that they can hear it: tell your perspective in a Non Confrontational way by stating how the situation is impacting you. What is important to you and what can you both do to reach understanding/resolution
Communicate your underlying needs instead of your complaints: respect, understanding, acknowledgment, acceptance, fairness, communication, justice, cooperation
Miss The Last WIWMPK?
Check out September 2020's WIWMPK on "Frameworks for Distance Learning"