5 Ways to Celebrate Month of the Military Child
Posted on: March 31, 2017 | Posted in: Community Blog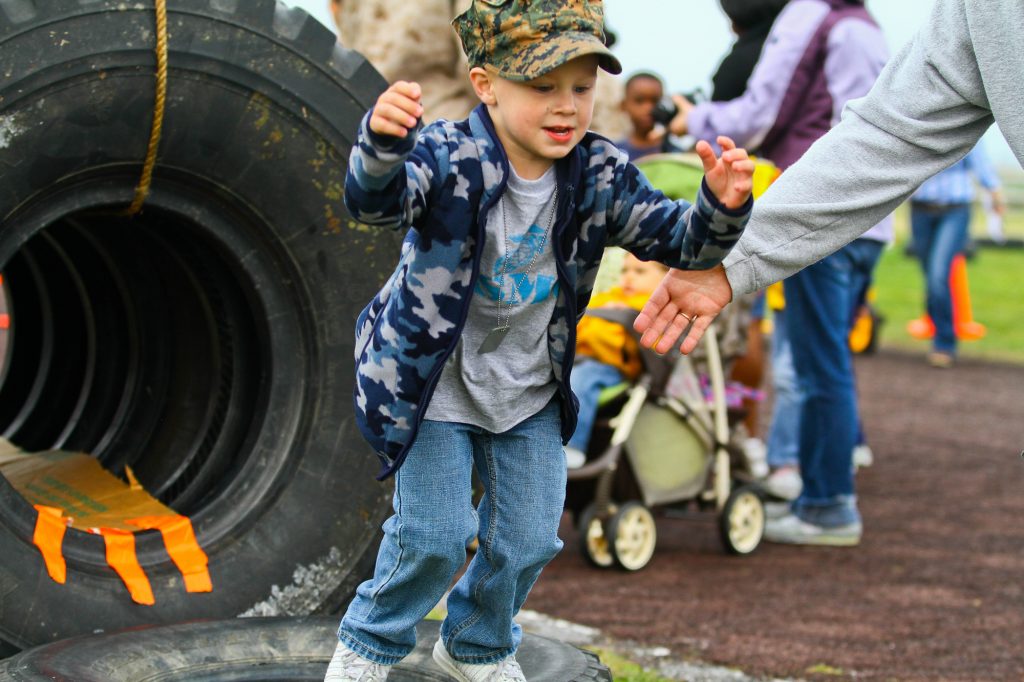 According to the Military Child Education Coalition there are about 4 million military-connected children in the United States today. In the San Diego Unified School District alone there are over 13,000 military-connected students. No matter what corner of the US you hang your hat there's a good chance there's a military kid in your life. Unless you're in a high density military community military children often fly under the radar and aren't always identified during school registration.  This makes it more difficult to reach out and welcome them into a community.
Let me tell you why you should seek them out and celebrate them:
Military kids move 3 times more than their civilian counterparts
Over 2 million have a mother or father who has served in Iraq or Afghanistan and many have served multiple tours
They attend 6-9 different schools from kindergarten through 12th grade
They experience frequent separations from at least 1 parent and not just because of deployments. Duty days, TDY's, schools, and trainings all take the service member away from them in addition to deployments
Military children are truly amazing and incredibly resilient in the face of challenges most adults would crumble beneath. They adapt to new places and faces all while dealing with frequent transitions within the home.
Convinced it's time to celebrate them? While I highly encourage you to celebrate the military kid in your life year-round, The Month of the Military Child in April gives us an opportunity to go above and beyond. Here's 5 ways you can celebrate and show support to the military children in your community:
Wear PURPLE on April 15th. This is officially PURPLE UP day – a day designated to celebrate how awesome military kids are! Spread the word so we can make sure they see a sea of purple that day. You can even download stickers here to wear.
Create a Certificate of Recognition and present it to them. Click here or here to download one and fill in their name. Give it to them along with a special gift to let them know you appreciate all they do!
Host a breakfast or lunch at your child's school or even your house for military-connected families. Invite other community members and introduce them to each other! Oftentimes military families are far away from their own families and it's always nice for them to meet their neighbors.
Ask military-connected kids to share their experience or interesting facts about places they've lived. I bet their responses will surprise you and you'll probably even learn a thing or two. Share your findings on social media, at school assemblies, or in newsletters. Don't forget to hashtag #MonthOfTheMilitaryChild #MOMC
Start a Student to Student program at your school, church or community group. It's a great way to connect new kids to instant friends and creates a natural support system. No one likes eating lunch by themselves on their first day!
No matter how you choose to recognize the military child in your life the most important thing is that you do! Military kids are often overlooked, but they serve and sacrifice too. Let's all take a minute to thank them.
Don't forget to share with us how you're celebrating the Month of the Military Child at https://www.facebook.com/sdmilfam/.
—
Bio on Author:
Kat Brown is a nonprofit professional with over 6 years of experience in community outreach and event management. She has a passion for connecting like-minded individuals to spark collaboration and drive social change. She currently serves as the Community Engagement Specialist for the San Diego Military Family Collaborative, an initiative of SAY San Diego. A military spouse herself, she enjoys giving back to the community and helping families navigate the unique challenges military life brings. Brown is a proud alumni of North Carolina State University (Go Pack!) and mom to a beautiful little girl. For more information connect with her on LinkedIn.