MONTH IN REVIEW: February 2020
Posted on: March 6, 2020 | Posted in: Community Blog
Need an overview of the recent SDMFC Convening? Check it out…
Monthly Convening: "Food Insecurity"
On Friday, February 28th, SDMFC hosted its second Monthly Convening for 2020 at the Mission Valley Library and focused on the topic of "Food Insecurity." We opened our February convening with a "Collaborative Spotlight", Cynthia Marinaccio from Easter Seals Southern California, 'Bob Hope Veterans Support Program', shared a sweet success story. With the support of SDMFC's collaboration, Cynthia was able to link one of her clients in need with multiple other agencies within SDMFC's members, contributing tremendously to her client's success. February's convening held a guest panel of experts fighting against food insecurity:
If you would like to view the panel from our Facebook LIVE, click here!
Some of our panelists recently starred on NBC News, sharing an eye-opening look at what food insecurity can look like for some of our military service members, check out the clip here. Another highlight from this month's convening was our breakout activity. Attendees got to work in small groups and answer three questions about food insecurity. They then got to share their answers with the whole audience.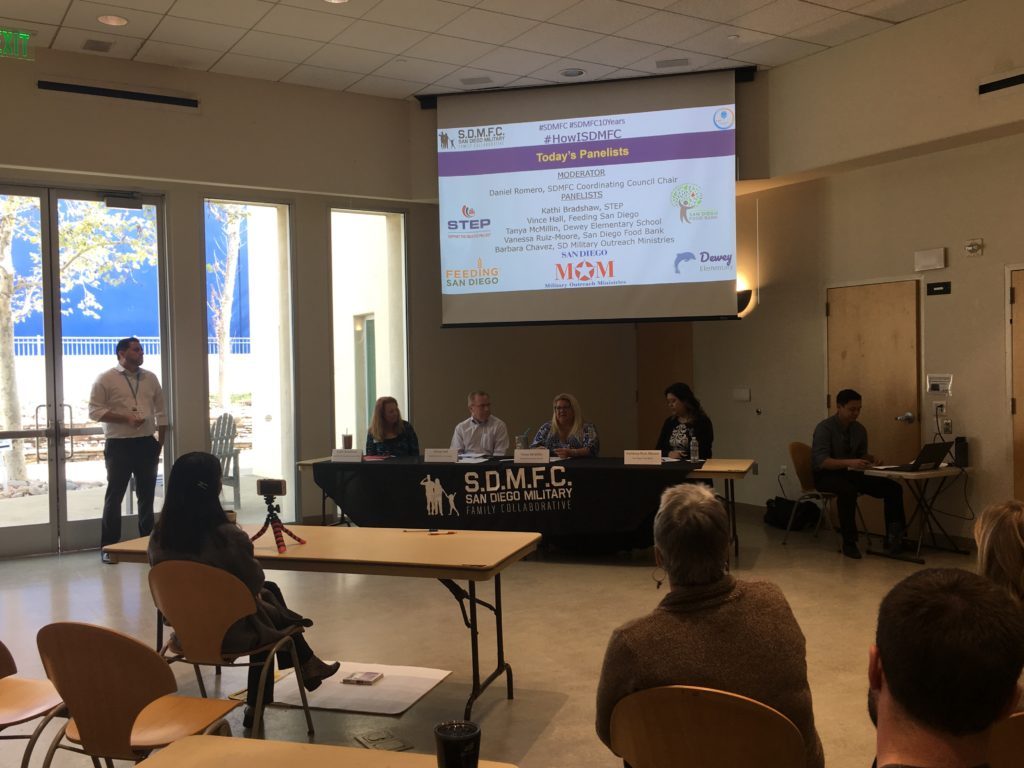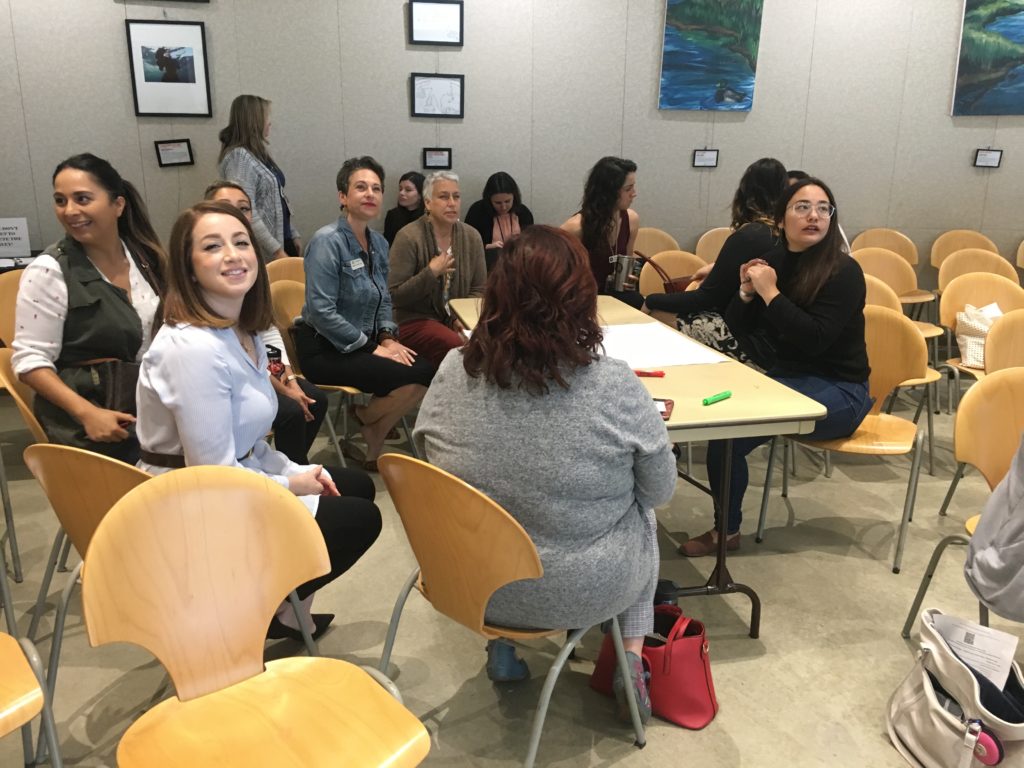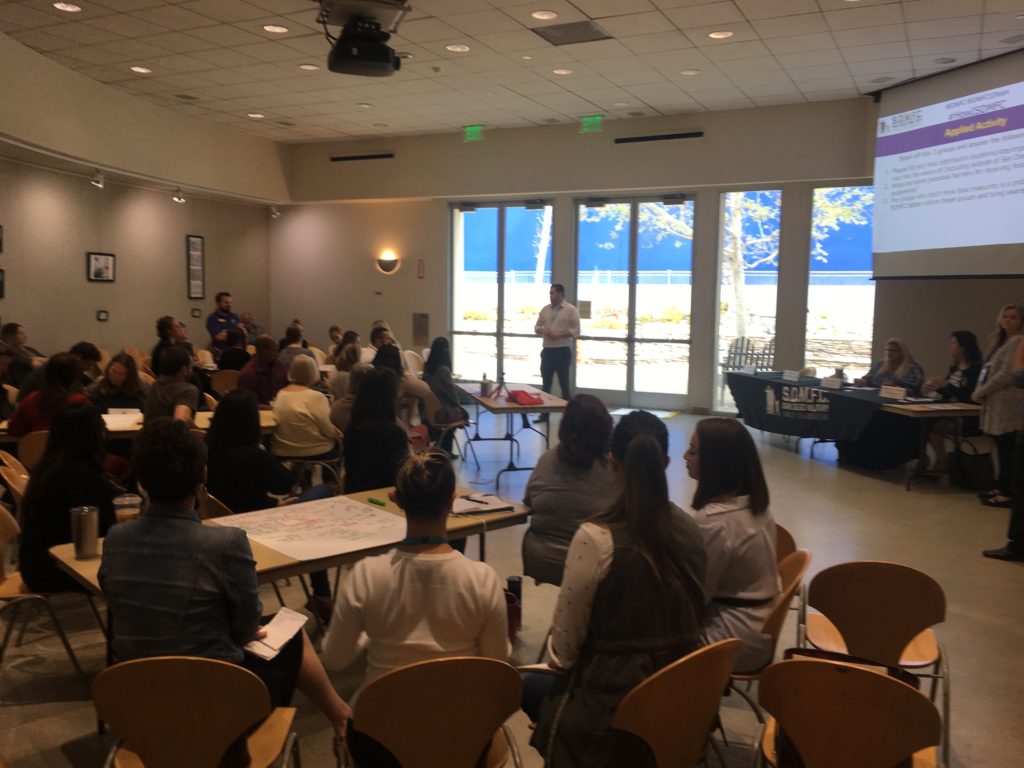 Want to see the helpful resources we discussed at the convening? See below!
Dewey Elementary Food Distribution-

Feeding San Diego works in collaboration with Dewey Elementary to provide further food options for the school.

March 9th & March 23rd, 2020
April 13th & April 27th, 2020
May 11th, 2020
June 1st, 2020

For more info about Dewey's Food Distribution, https://www.sandiegounified.org/schools/dewey/overview-1

Courage to Call's Free Food Distribution-
Feeding San Diegos's MealConnect- is a free platform that makes it easy to connect excess food from donors such as restaurants, caterers, hotels, meeting and event planners, and convenience stores to local agencies that serve people facing hunger.
211– United Way's Food Bank and distribution database
San Diego Food Bank's 2020 Distribution guide (easy chart to see dates/times)-
San Diego County Diaper Distribution
See attachment for our food insecurity fact sheet. Fact Sheet- Food Insecurity_FINAL
Come join us next time for our next convening on March 27th, we will be talking about "Civic Engagement".
MTSE Transition Workshops
MTSE Transition Workshops are available in both day and evening formats throughout 2020! For more dates and information, CLICK HERE!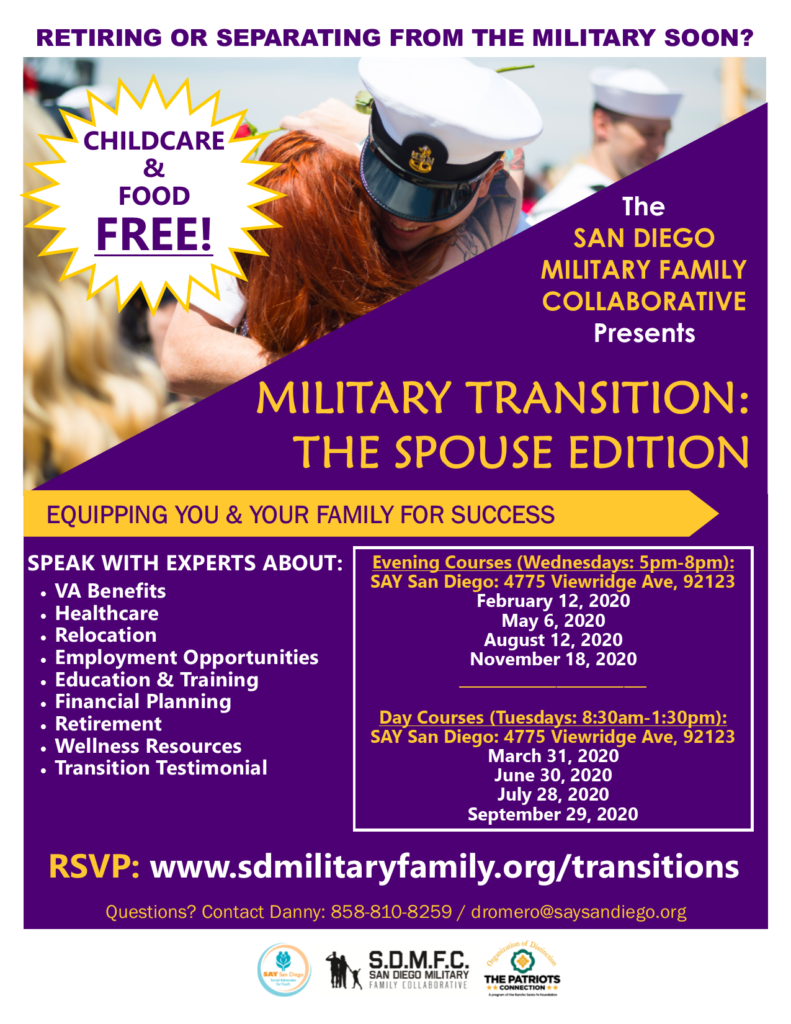 Dads Corps
Dads Corps Workshops and Cohort dates are set for the rest of the 2020 school year! All military and civilian families are welcome to participate in this FREE workshop series! For more dates and information, CLICK HERE!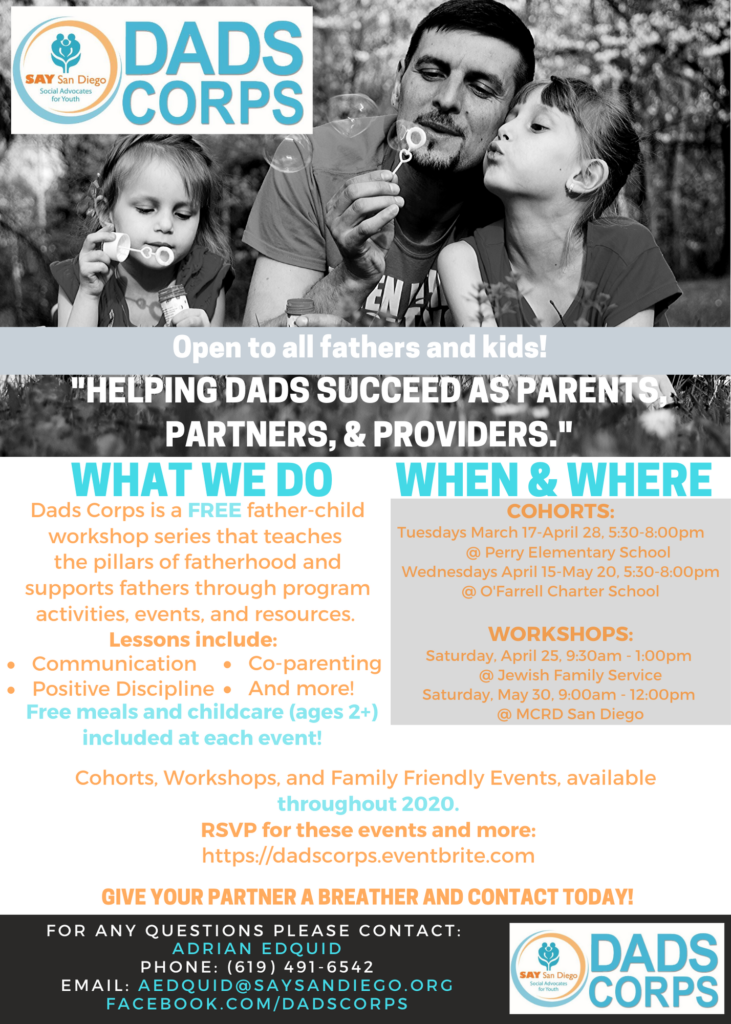 SDMFC Membership
Looking to become a member with SDMFC? Membership benefits include members-only training/networking events; Annual Summit discount, Resource profile on our website; and much more!
San Diego Military Family Collaborative (SDMFC) is continuing membership and developing new ways of connecting and collaborating with our members.
Don't forget! On March 24, 2020 there will be an exclusive members only event. For more information reach out to Daniel Romero, dromero@saysandiego.org.
If you are a current member and would like to renew as an organization/agency, see the renewal application below!
If you are new and would like to sign up as an organization/agency, please fill out the new application to as an SDMFC Organizational Member.
If you would like to sign up as an independent, not affiliated with an organization/agency, please fill out the Independent Member application below.
If you are considering to become a member, please review the applications below and the FAQ to learn more about our membership opportunities and benefits.
If you are not interested in becoming a member, you are still welcome to participate in our Convenings, Action Team Meetings, and workshops; however, you will not be entitled to the benefits that come with SDMFC membership. See full membership benefits in the FAQ below.