March 2023 Convening
Posted on: March 22, 2023 | Posted in: Community Blog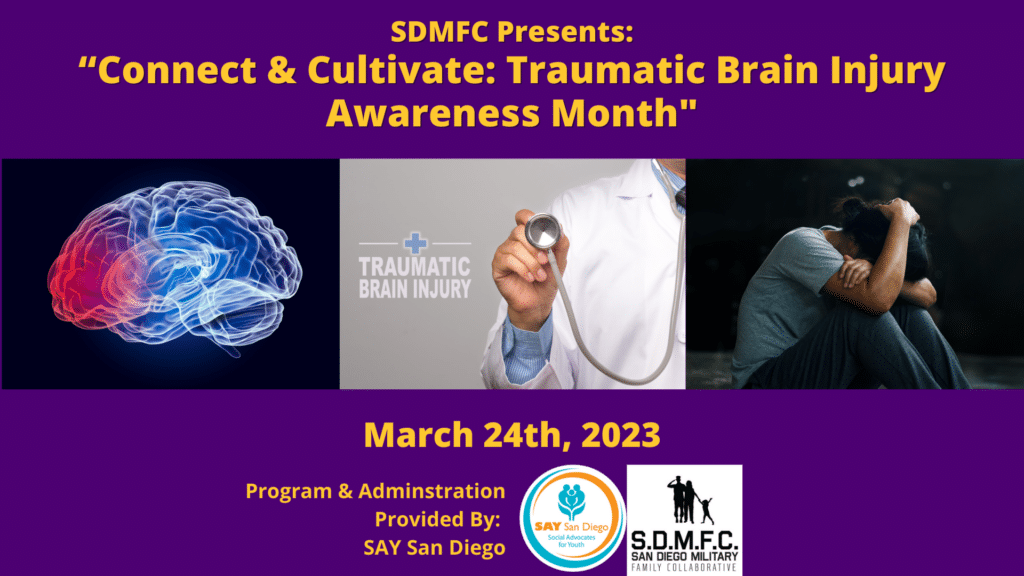 —————————- * —————————-
Convening Topic:
"Connect & Cultivate with TBI Experts"
Dr. Jennifer Belding, Naval Health Research Center at Navy Medical Center – Balboa Naval Medical Center: Jennifer.n.belding.civ@health.mil– Dr. Jennifer (Jenn) Belding serves as a project lead for several ongoing research projects that leverage archival medical and career records as well as survey data in the Millennium Cohort Study and the Health and Behavioral Sciences Department at NHRC. Since joining NHRC, her research has focused on adverse health and career outcomes associated with occupational and environmental exposures, with a primary focus on high-level blast exposure, low-level blast exposure, and traumatic brain injury (including concussion). Dr. Belding earned a PhD in social psychology from The Ohio State University, where she conducted research on the interplay between attitudes, persuasion, motivation, and goal pursuit.
Adam Ghannoum, Chief Development Officer – 22 Jumps: adamghannoum@gmail.com– Adam graduated with degrees in Mechanical Engineering and Applied Mathematics from the University of Akron. He has spent the entirety of his career with Swagelok Company, an industrial fluid system provider. Based out of Washington State, Adam is currently a regional field engineer for Swagelok Northwest, supporting Oregon, Washington and Alaska. For fun, Adam enjoys BASE Jumping, hiking, and remote camping.
Roslyn Knox, PhD, Executive Director – San Diego Brain Injury Foundation (SDBIF): Roslyn@SDBIF.org – Over the last 25 years, Dr. Knox has had diverse experiences working in under-served communities, including successfully executing growth strategies, developing and administering programs, building networks, teaching, procuring program funding, training, expanding community engagement and reach, and conducting research. Dr. Knox is a Certified Professional Coach helping women and girls that have been egregiously affected by trauma or tragedy shift their mindset to achieve life and career goals. Dr. Knox has first-hand experience of surviving traumatic injury affecting her life and injury of close family members.
Amanda Lee, Regional Director, Brain Balance: ALee@brainbalance.com– Amanda Lee, M.A. Education, is an internationally board-certified Cognitive Coach and has over 15 years of experience in the education field. She is a lifelong learner committed to promoting equity and access to quality education and believes every person should have the opportunity to actualize their full potential and to live life to the fullest. Every day she aims to inspire and be inspired. When not meeting with schools, families, or community members or leading trainings, you may find her enjoying the outdoors hiking and camping, rock climbing, dancing, playing beach volleyball, traveling, or being a foodie.
Randi Sedigh, Regional Education Coordinator, Traumatic Brain Injury Center of Excellence (TBICoE): randi.f.sedigh.ctr@health.mil– Highly experienced Licensed Clinical Social Worker (LCSW) and Certified Brain Injury Specialist (CBIS) who is passionate about helping military members/veterans as well as children and families. Currently serving as the Clinical Regional Education Coordinator for the Traumatic Brain Injury Center of Excellence (TBICoE) through Compass Government Solutions. Since 2016, Randi has been working with members of our military who have experienced a Traumatic Brain Injury. Prior to this, Randi spent her time working with non-profits to assist children and families through mental health services, therapeutic behavioral services, foster families agencies, and group homes. To remain connected to this passion, Randi serves on the Board of Directors for Community Access Network.
Please sign in via our Attendance Sheet by clicking HERE!
FEATURED PROGRAM TODAY:
Discussions with service providers showcased some valuable resources for the community related to mental health providers. For a full list of insights, please review the information below:
DID YOU KNOW?
A mild traumatic brain injury (TBI) can last up to 24 hours, while a severe TBI injury can last up to 7 days.
TBI is a head injury resulting from a hit, blast, blow or jolt to the head that may:
* Make you feel dazed or confused
* Affect your ability to remember what happened
* Briefly cause you to lose consciousness
Someone undergoing TBI may experience immense emotions, disrupted thinking/remembering, physical and sleeping problems.
A TBI in the family can present challenges to the entire family unit, often requiring everyone's roles and
responsibilities to shift.
It's important to set aside family time with anyone undergoing TBI in order to help cope with these challenges.
> VIEW THE CONVENING RECORDING HERE <
(Following the event date)
*****************************************************************************************************************
CONVENING MATERIALS AND RESOURCES
For your convenience, below you will find resources and relevant links that will be referred to in this Convening.
SDMFC Materials
COMMUNITY RESOURCES REFERENCED IN TODAY'S CONVENING:
Check out our resource map for additional TBI supports: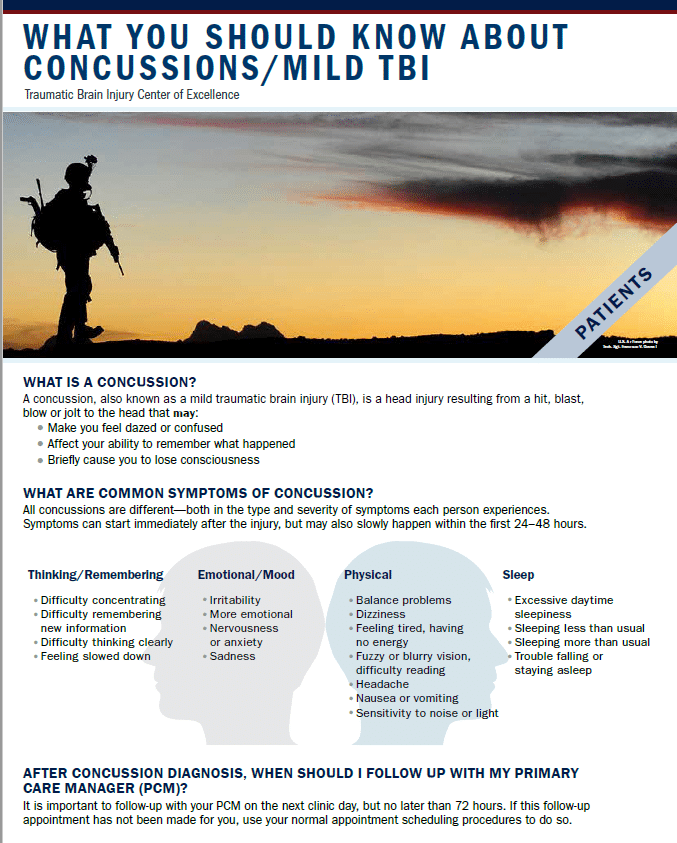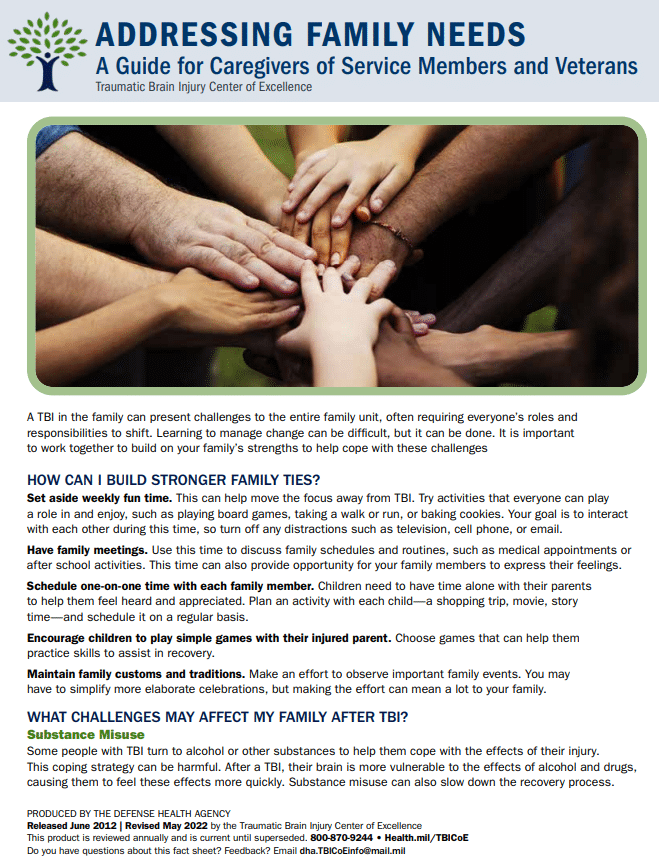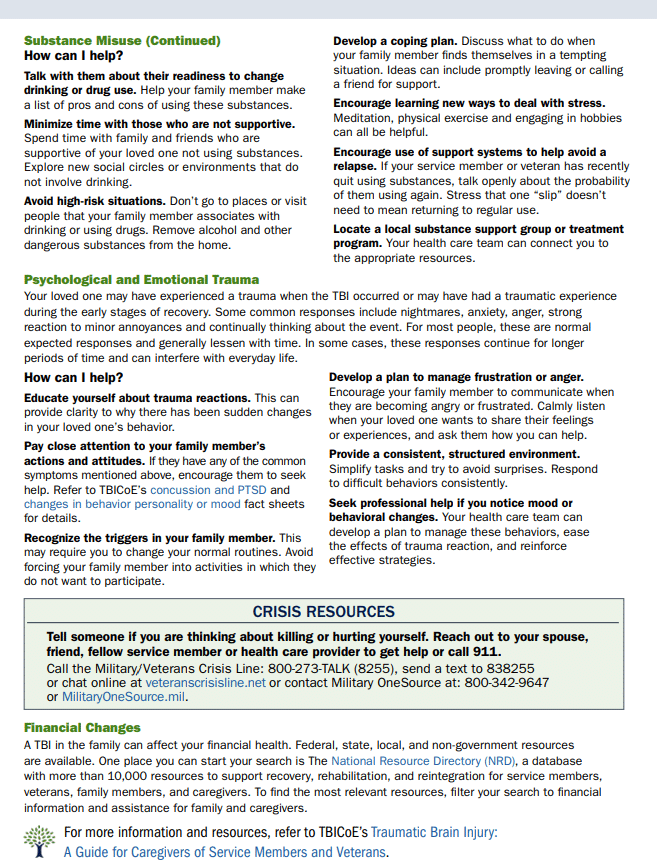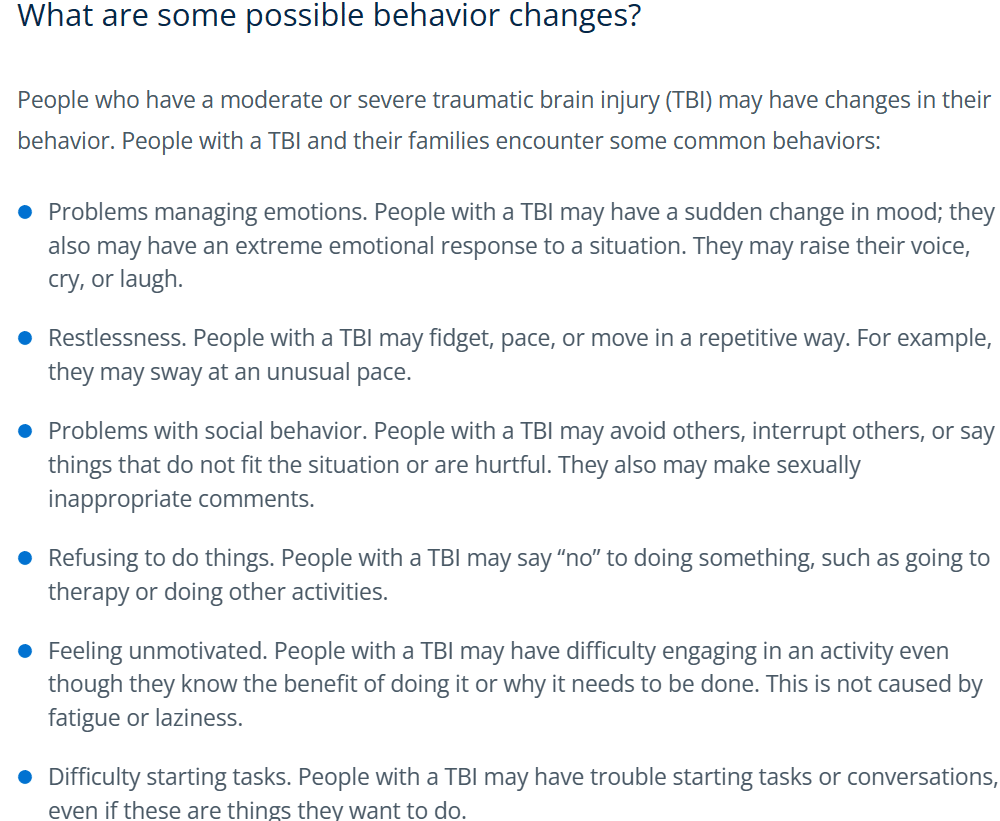 RESEARCH TODAY
There is upcoming virtual reality that can help Doctors better understand TBI

In 2022, Cleveland Veteran Affairs Drs. Walker and Fu, are using virtual reality to further investigate eye focus issues caused by mild traumatic brain injuries.

https://youtu.be/dVQXtJ7wk1Q

(May 3, 2022)

In recent years there has been more evidence that single head injury can lead to Dementia.

According to a study done by the University of Pennsylvania School of Medicine, having a history of even one head injury in the past was linked to a 1.25 times higher risk of dementia.
MORE INFORMATION WILL BE PROVIDED FOLLOWING CONVENING
SDMFC UPCOMING EVENTS
SDMFC Members-Only Training: March 28th 2023; Members will be capacity building in partnership with National University on "Motivating Your Team."
MTSE Action Team Meeting: April 13th: 10:00am-11:00am (virtually) Contact Danny for more info
MTSE Virtual Workshop: April 20th: 10:00am-12:00pm (registration required-SDMFC Website)
WIWMPK Action Team Meeting: April 27th: 12:00pm-1:00pm (Contact Danny for more info)
SDMFC Monthly Convening: April 28th: 10:00am-11:30am (Mission Valley Library)

DON'T FORGET MONTH OF THE MILITARY CHILD!!! SUPPORT LOCAL EVENTS!!!
SDMFC will be utilizing HYBRID Convenings in 2023. We would love to see you in person, but if not, you can hop on our zoom live look in and interact with us:
Log-In: https://saysandiego-org.zoom.us/j/86404325848;
Meeting ID: 864 0432 5848
Passcode: SDMFC23!