Dr. Mary M. Keller
Posted on: September 14, 2015 | Posted in: Community Blog
Featured Annual Conference Speaker:
Mary M. Keller, Ed.D.
President and CEO, Military Child Education Coalition (MCEC)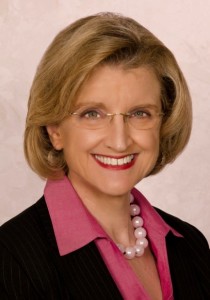 Dr. Mary M. Keller, President and CEO of the Military Child Education Coalition (MCEC), was one of the founders of  the organization in 1998, which was created in response to the educational needs of  military-connected children and youth. As an area superintendent, school administrator and K-12 as well as higher education professional for over 21 years, Dr. Keller was uniquely positioned to witness the challenges military families faced in times of transition due to moves, deployment or separation.
Earning her doctorate from  Texas Tech University, Dr. Keller holds several professional certfications, including superintendency, mid-management supervision and teacher education as well as a mediation certification from the Texas Bar Association. She is widely regarded as an expert on educational issues related to the highly mobile military-connected student, and is routinely consulted for research-based findings used to address our military family needs.
Selected Service and Awards:
Department of Defense Education Activity Strategic Planning Advisory Committee
Texas OneStar National Service Commission member
Sesame Street Advisory Board member–"Talk, Listen, Connect" initiative
White House Joining Forces Operation Educate the Educators Initiative Co-Lead with the American Association of Colleges for Teacher Education and Training (AACTE)
National Community Blueprint Advisory Group member
Boys and Girls Clubs of America National Military Leadership Council Committee member
Department of Defense Military Family Readiness Council member
Texas A&M University-Central Texas, President's Advisory Council member
Texas Elementary Principals and Supervisors Association Tribute to Texas Children Award 2014 recipient
Selected Publications:
Author of The Military Child; Mobility and Education (1998) for Phi Delta Kappa
Chief researcher and author for the U.S. Army's Secondary Education Transition Study (2000)
Contributor to the U.S. Pacific Command School Transition Study (2005)
Chief researcher and author for the U.S. Army's E

ducation of the Military Child in the 21

st Century (2012)