SDMFC Annual Conference Recap
Posted on: December 15, 2014 | Posted in: Community Blog
We had over 170 attendees at our 2014 Annual Conference on Friday, August 8th! Thank you to all of those who came out to "STOP, Collaborate & Listen" with us. We hope you left feeling empowered to Activate Your Mission!
Conference attendees were welcomed by NTC's Alan Ziter, as well as by Brigadier General Edward D. Banta and RADM Bruce L. Gillingham. Command Leadership highlighted the importance of collaboration in supporting military families who are in a constant state of change and readjustment – quickly trying to connect with resources when they move to a new area. General Banta had the crowd laughing when he said he was on his family's third move in four years and he could use all the help he could get.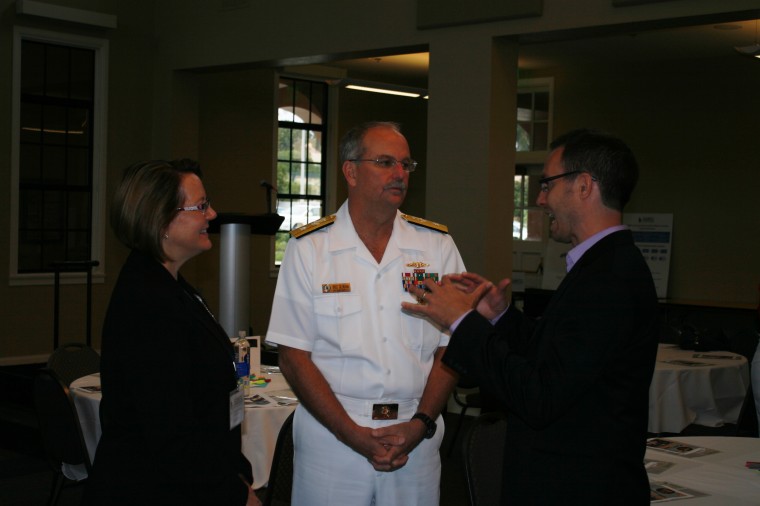 Neville Billimoria, Senior Vice President of Membership at Mission Federal Credit Union, and Alan Daly, Chair and Professor in the Department of Education Studies at UCSD, gave a powerful and impactful presentation on "Transformation Through Collaboration".  "The presentation on collaboration was meaningful and their enthusiasm was contagious," remarked one attendee.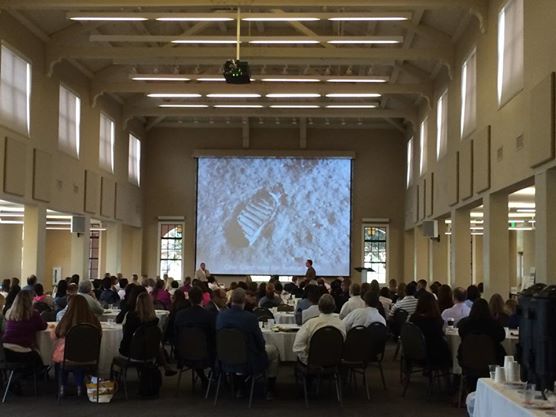 Conference attendees got up and moving for our Networking Scavenger Hunt that allowed attendees to create a "Family Asset Map" of resources based on common scenarios that providers see. Attendees left with a sheet full of business cards of individuals they could contact for referrals and information for the military families they serve every day.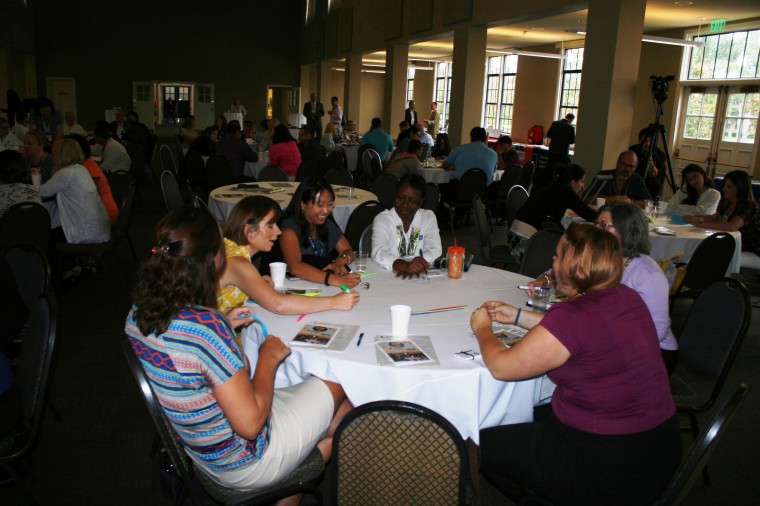 One attendee remarked, "I greatly enjoyed the speakers. My agency operates in a cooperative environment at all times. Making new connections at this event with programs that we were unaware of is invaluable".
A hot topic of discussion for the day was centered around support for military families transitioning to civilian life- particularly those families for which transition wasn't necessarily their choice. Military downsizing continues to be a harsh reality for many families in the area and these families need a larger net of local resources to support this transition.
"A huge emerging trend is active to transition piece the re-balancing of the military in San Diego. Alone, about 15,000 Marine and Navy transitioning out. We've seen it at the job fairs for military – the challenge post-recession. We, at the collaborative, are trying to create a warm handoff between organizations. Is there an opportunity to scale? Efficiencies, and what is their core competency at the end of the day? What do they really do well that other's can't, and allow people to do the other stuff? We'll be more successful," said Joe Buehrle, Coordinator of the San Diego Military Family Collaborative. 
The Keynote Address given by The Speaker of the California State Assembly The Honorable Toni Atkins addressed this hot button issue by discussing current legislation and invited attendees to get involved with her office to push change at the state level. Atkins is a huge supporter of military families and veterans in California.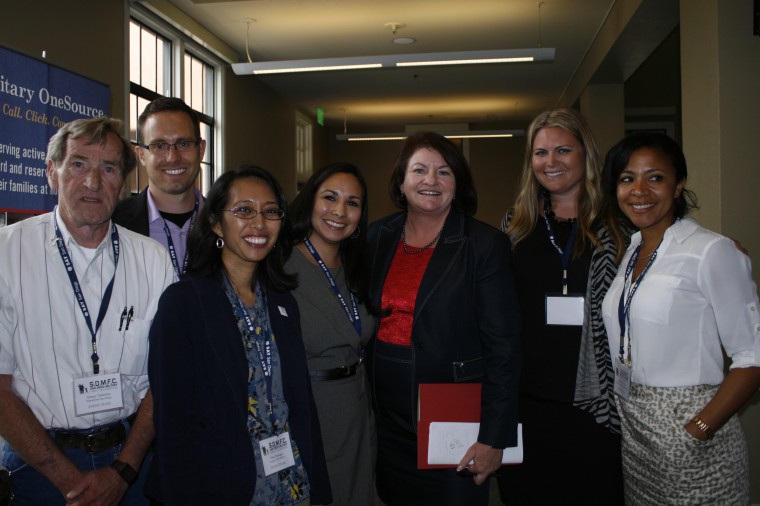 To top off a fantastic day, military spouse, journalist, and author Kristin Henderson provided an inside perspective on what being a military family is all about, especially during times of war. She shared stories of spouses she met and featured in her book "While They're At War", as well as the inspiring families she's met through her work with The Yellow Ribbon Fund, a nonprofit that provides support to injured service members and their families while the're at Walter Reed National Military Medical Center and Fort Belvoir Community Hospital. Attendees agreed that her presentation "was very touching and a good reminder of what we're here for".
A HUGE THANK YOU to our 2014 Conference Sponsors for helping to make this wonderful event possible:
Veterans United Home Loans of San Diego
Courage to Call
SAY San Diego
NTC at Liberty Station
Personal Touch Dining
To download our Presentation Powerpoint please click here.